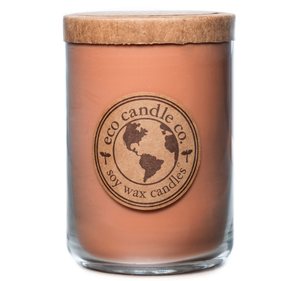 A 26 oz. soy candle with two lead-free wicks in a recycled glass jar. This candle burns up to 115 hours.
Scent Description:
Pumpkin Pecan : pumpkin with pecans and maple syrup

Shipping
Orders from the Curated Gifts Collection over $35 get FREE ground shipping. Orders under that amount ship for $5. Items are not wrapped but include a personalized note card. We are unable to ship outside of the United States at this time.
All orders placed before 8:00PM PST will be shipped the following business day.